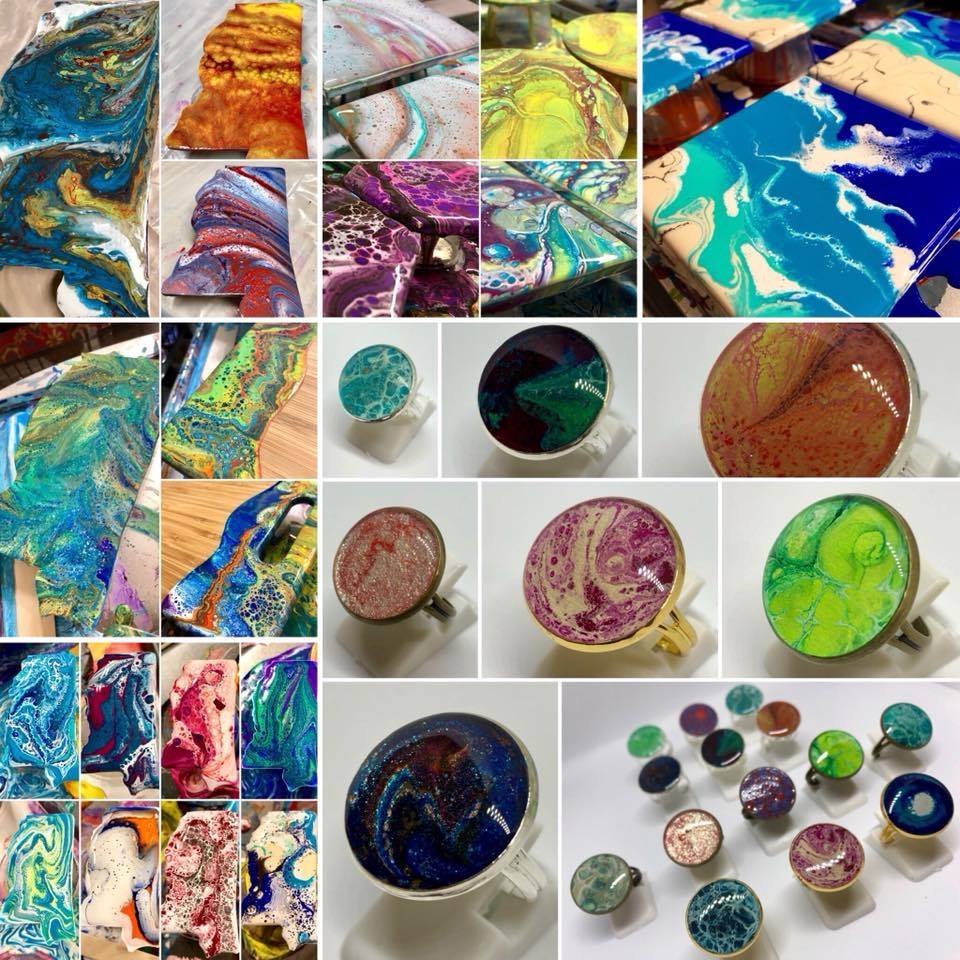 The Story of Dunkington
We pride ourselves on our art pieces, jewelry, and accessories being custom made, handcrafted, painted, or created in creative and unique ways.
Looking for something to do with her creativity and recent free time as a retired science teacher, the owner of Dunkington began
creating pieces for her family and friends. They were so well liked, people began asking where they could purchase the items. She brought her daughter and son-in-law on board, and now their trio of creativity is producing extraordinary and visionary pieces for multiple boutiques and online stores, including their own.
The family trio work together to create handcrafted designs that are both trendy, relative, and fashionable in today's market.  Much of the art and jewelry is timeless and will withstand the change in trends as time passes for years to come and is appealing to a wide range of age groups.
Dunkington Art and Jewelry utilizes multiple methods of creating pieces, and uses various materials such as acrylic painting with resin finishes, acrylic poured jewelry, wire wrapping, suede, and leather work.
Deborah Duncan
Brandi Herrington
Josh Herrington