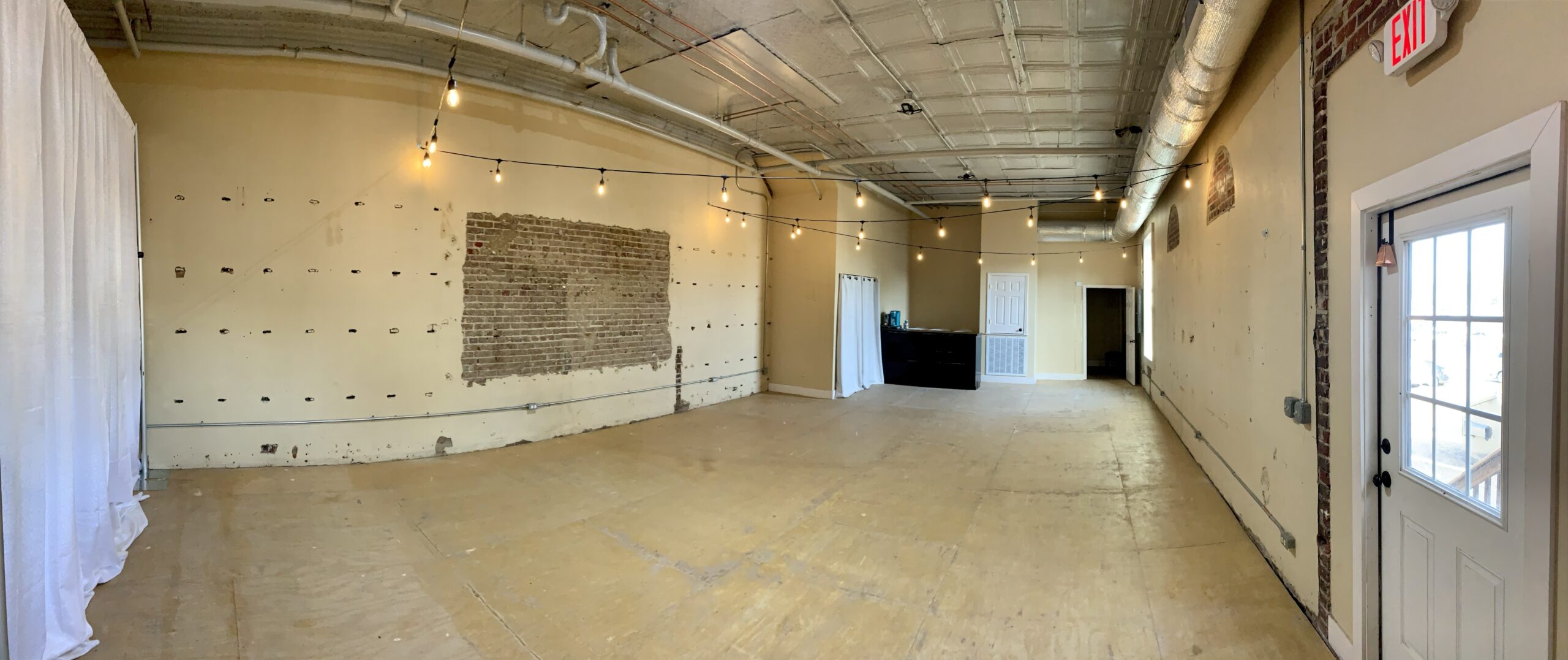 The perfect blank canvas for your next event!
The Gallery at Dunkington is an event space located at the back of the Dunkington Art & Jewelry retail store. The space is located in the heart of downtown Starkville at 109 South Lafayette Street. Our roughly 1000 square foot space is a blank canvas, ready for you to decorate for whatever you are celebrating. The space is perfect for special occasions, such as fundraising events, company meetings, and other social events. The open floor plan makes arranging tables and chairs into almost any configuration stress free.
Our 13-foot ceiling creates an open ambience and the exposed brick make the space beautiful with no or minimal decoration. The Gallery at Dunkington can accommodate up to 30 people, making it a great space for small, intimate gatherings. With an entry door just off of a public parking lot, as well as street parking at the front of the store, getting in and out of the space has never been easier.
Contact us at [email protected] to check availability and book the space.